Ginnifer Goodwin Named MaxMara Face of the Future!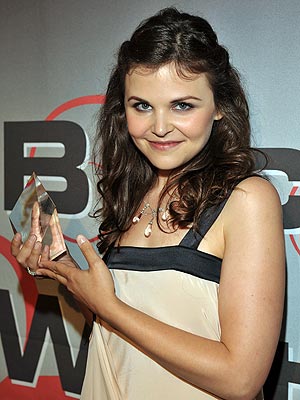 Lester Cohen/WireImage
Hollywood's leading ladies came out for last night's Women in Film Crystal + Lucy Awards, including Salma Hayek, Cameron Diaz, Eva Mendes, Jada Pinket-Smith, Nicole Richie. The fashionable bunch honored Ginnifer Goodwin, who received the MaxMara Face of the Future Award. The actress, in SportMax, accepted her award with proud boyfriend Chris Klein looking on and dedicated it to her fellow ladies in the audience, "And here's to us not wasting our brain power on counting the calories of our suppers." Salma Hayek also won the Lucy Award, named after Lucile Ball. Check out some of the fashions from last night's event by clicking here.