Mary-Kate & Ashley: Jewelry Designers!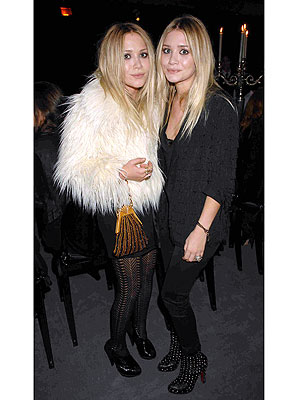 Richard Young/startraks
Not content with their already booming fashion empire, Mary-Kate and Ashley Olsen are adding to their already successful Elizabeth and James Line — with jewelry, reports Women's Wear Daily. The designing duo have teamed with famed jewelry designer, Robert Lee Morris, for their newest adventure in fashion. After seeing Morris be honored with a Lifetime Achievement Awards at last year's CFDA Fashion Awards, the twins set their hears on working with the industry legend, who has created pieces for everyone from Calvin Klein and Donna Karan to Karl Lagerfeld in his forty year-plus career. The Olsens and Morris have created 80-plus styles for the jewelry line, including cuffs, earrings, necklaces and rings made from silver and antiqued brass. Motifs snakes, beetles, crosses and daggers. Ashley Olsen tells Women's Wear Daily, "The symbols are attachable and you can take the jewelry and make it your own. There are solid silver and gold pieces to wear forever and comfort pieces that you'll put on and wear everywhere." Pieces will range from $65 to $700 and will hit Intermix stores nationwide in September. Tell us: Will you buy the Olsens' new jewelry line?