It's a Shoe-Off: Lindsay vs. Nicole!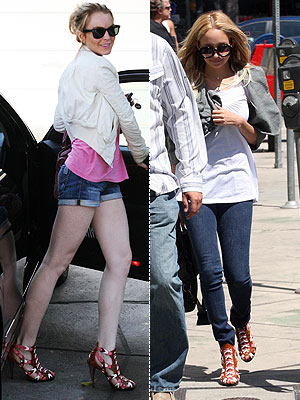 GM/FT/Flynet; SS/Flynet
Some shoes are just too hard to forget, and Nicole Richie's braided Balenciaga gladiator heels are just such a pair! So, when Lindsay Lohan hit the streets of L.A. in the exact same pair this weekend, we had to compare the two. Does Nicole wear it better with her skinny jeans and billowing top? Or does Lindsay's leggy jean shorts take the cake? Tell us: Who do you think wears her Balenciaga gladiator heels better? Nicole Richie or Lindsay Lohan?
Click here to see all the stars' most outrageous shoes!