Lily Allen Goes Pink: Love It or Hate It?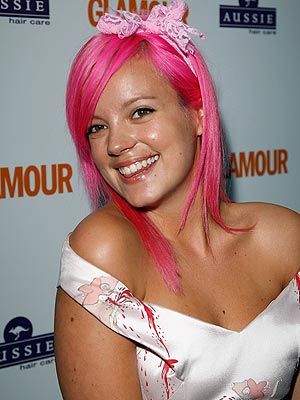 Jon Furniss/WireImage
This British pop star is no stranger to changing her hair. Just a few months ago she dyed her dark locks to a striking blonde, and now she is at it again. Lily Allen arrived at Glamour Magazine's Women of the Year Awards in London last night showing off a head of bright pink hair complete with a sweet bow headband. On close inspection, it doesn't seem to be a wig — it looks pink to the roots! Pink highlights might have been fun with her punky style, but the whole head? It might make color-coordinating her outfits just a little too tough! Tell us: What do you think of Lily Allen's new pink do'? Do you love it or hate it?