Celeb Designer Alert: LL Cool J Designs for Sears!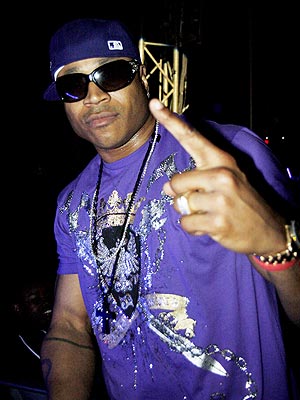 Johnny Nunez/WireImage
Following in the footsteps of Lauren Conrad, Rachel Bilson and so many more celebs, LL Cool J is the latest star to try his hand at designing clothing. The rapper has teamed up with Sears to create a collection of casualwear for juniors, young men's, girls' and boys' labeled LL Cool J for Sears, reports Women's Wear Daily. The new line will be housed in mini-stores within the department store and is being created to serve an urban consumer the retailer hasn't been addressing. This isn't the rapper's first dabble into fashion– along with his own men's apparel brand, Todd Smith, he has also been the face of brands like Kangol and Fubu. But what makes his able to design a female line? The rapper tells WWD that "I have a wife and three daughters, so I know what women are looking for when they shop for clothes." With his new LL Cool J for Sears's junior line, LL will be concerned about the fit and fabrics for most. " I know that if she comes in, puts it on and it doesn't fit, she won't come back. Clothes have to make a woman feel good, relaxed and sexy." The collection will retail on the higher end of its mix in juniors — from $22 for a graphic T-shirt to $50 for a pair of jeans. LL Cool J's collection will hit 450 of Sears' 900 stores in September. Tell us: Will you buy LL Cool J's line for Sears?