Heidi Montag Rocks the Same Outfit Twice in One Week!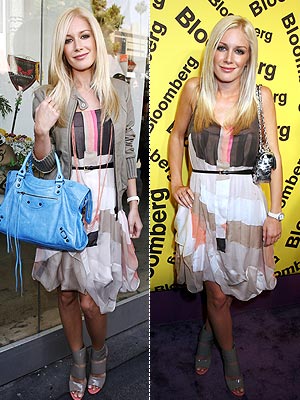 Jean Baptiste Lacroix/WireImage; Richard Young/Startraks
Everyone has a favorite dress that they love to wear over and over again — but to two major events in one week? Heidi Montag hit Kitson to promote her new clothing line Heidiwood in a Chloe dress and matching shoes, only to wear the exact same outfit days later to the White House Correspondents Dinner in D.C. There is definitely nothing wrong with wearing the same outfit twice, but maybe give it a little bit more space? This is clearly becoming a habit for Heidi. Tell us: Would you wear the same outfit twice in one week knowing you'd be photographed both times?