Taylor Swift: Faith Hill Told Me to Go Barefoot!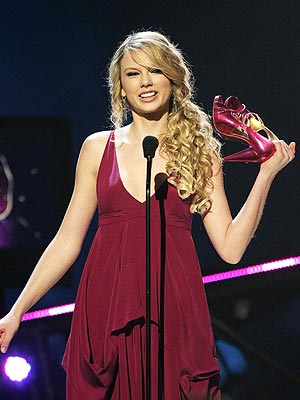 Frank Micelotta/Getty
Taylor Swift may have looked like a glamazon on the CMT Awards red carpet in her coordinating high heels and Balenciaga dress but when she appeared on stage, she was barefoot! We had to ask Taylor backstage what happened, and the young singer told us the whole scoop. "I had these gorgeous hot pink heels on, and they were awesome. But they really hurt so bad and I was limping up the stairs." Luckily, another glamorous star was passing by just in the nick of time: Faith Hill! Taylor explains, "I walked by Faith Hill and I was like, 'This hurts so bad.' And she was like, 'Take them off.' And so at that point I just took off my shoes and did not put them back on. And actually accepted an award barefoot and presented an award barefoot, but Faith Hill told me to. So I did it." We can't think of a better reason for not suffering for fashion!