Ken Paves's Big Give -- With Some Help From His Famous Friends!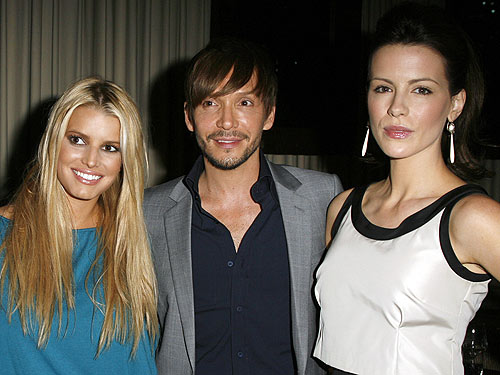 Jeff Vespa/Wireimage
Celebrity hair-stylist Ken Paves might just be the hardest-working man in Hollywood. After raising $2.2 million towards research for Epidermolysis Bullosa last week at an event with Courteney Cox, Jennifer Aniston, and Eva Longoria Parker, Paves decided to keep on giving, and this week has launched Ken Paves's Big Give on eBay to raise money for the cause that he supports on behalf of his friend Rachel Nasuti who suffers from the skin condition that leaves skin as thin and breakable as tissue-paper. Paves says of his famous clients, "I don't even have to ask anymore. I just call and say, 'I'm trying to raise money for—' and they go, 'Kenny, what do you need?'" Items include a Scrubs set visit with Donald Faison, a meet and greet with Paves client and pal Celine Dion (as well as concert tickets), and a guitar autographed by the Eagles. "I'm grateful that everyone in my life is very aware of their blessings, and more than willing to share," says Paves. Click here to go to the eBay auction.