Nicole Richie Turns Jewelry Designer!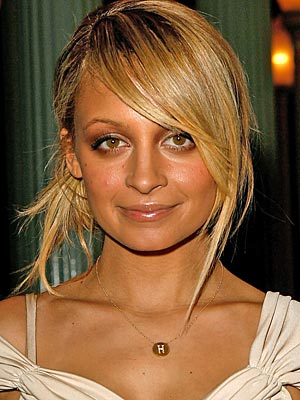 Jeff Vespa/WireImage
As if being a brand new mom wasn't enough, Nicole Richie is adding jewelry designer to her resume! The star tells PEOPLE, "It's all costume jewelry. I like to play with jewelry and mix and match." Produced with the company Mouawad (who also does Heidi Klum's fine jewelry collection), Richie is working with "this really talented woman named Shelley Gibbs. She's an artist and she sketches everything." And Richie makes sure to keep baby Harlow at the forefront of her priorities while working on the line. She explains to PEOPLE that "everyone's been really mellow and able to work around my schedule. If I need to go feed the baby, I do it." And as busy as she is, Richie's not stopping at jewelry. We can look forward to her infant and children's wear lines coming out later this year as well — we even hear whispers of a fragrance from Richie in the not-too-distant future. What does beau Joel Madden think of all of her new projects? He proudly tells PEOPLE, "She's being modest" about all of her recent achievements. Tell us: Would you buy Nicole Richie's jewelry line?