Which Celeb Designer's Line Will You Buy?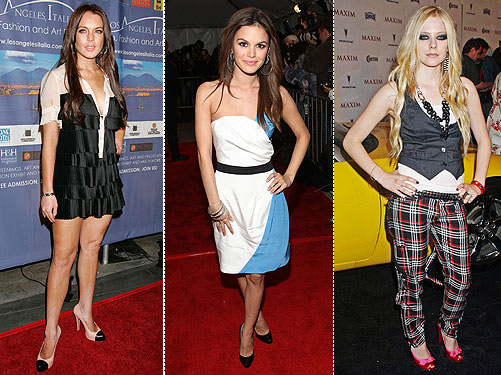 Specker /Landov; Raglin/WireImage; INF
Lately, it's felt like every star is hopping on the bandwagon to start their own clothing line — from Matthew McConaughey to Heidi Montag, the list is getting never ending. But several style icons tossed their names into the ring last week, and they've got us wondering whose line will be most successful in the end. Lindsay Lohan, who's designing a line of leggings, is known for her casual cool and red carpet sex appeal, while Rachel Bilson (who's teaming up with DKNY Jeans) has impeccable street style and understated evening looks. And Avril Lavigne, who will be designing a junior's line for Kohl's, has made her girly-punk mix unmistable. Now we want to know whose line you'd buy! Tell us and vote in our poll below.