Would You Wear Mary-Kate's Studded Jacket?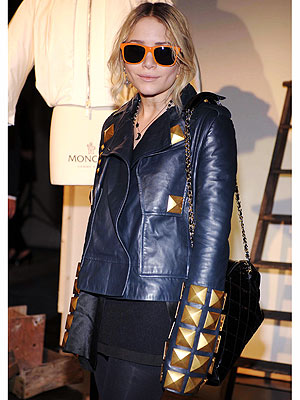 INF
Leather jackets are definitely hot right now, and gold studs are always a great way to add edge to an outfit. But somehow, when we look at Mary-Kate Olsen's leather jacket that she wore to the Sonia Rykiel show in Paris, we can't help but think it's a little too much. Those studs look like they could be weapons if she moved her arms too quickly! But we know that Mary-Kate always has a quirky style that ends up being quite influential, so we want to know what you think about her look. Tell us: Would you wear Mary-Kate's studded leather jacket? Do you like the look on her?
Click here to see more of Mary-Kate and the rest of the stars who are heating up Paris Fashion Week!