Vanessa Minnillo Talks Shoes!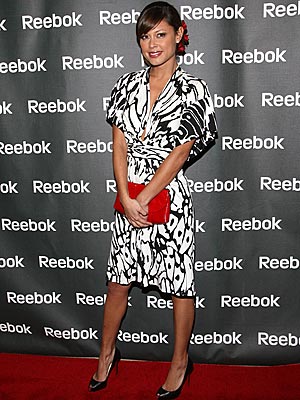 Jason Kempin/WireImage
Like every girl, Vanessa Minnillo is obsessed with shoes. So how many pairs does she have? "Too many," she tells PEOPLE at the Reebok Shoe and Apparel event. "I don't have any numbers, but I do know that my closet is overflowing — and now I have to put them in the guest room!" Vanessa defends a woman's right to shoes as a way to express her personality. Her motto? Different shoes for different moods. And how does live-in boyfriend Nick Lachey feel about her obsession? The singer may be like just about every other guy when it comes to himself, owning only black and brown dress shoes and multiple pairs of sneakers. But when it comes to her, he definitely doesn't mind high heels taking over their living quarters. Vanessa even calls on him sometimes when selecting her footwear, but that doesn't mean she always follows his advice. "He will go, 'I think that one', but then I will go with the other one!" she laughs.