Natalie Portman Dishes on the Fab Boleyn Costumes!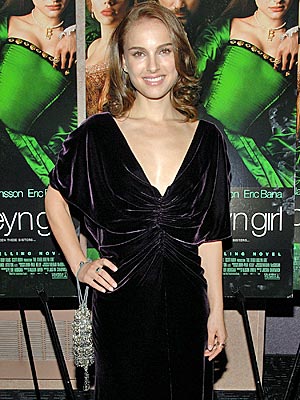 Paul Hawthorne/Startraks
We can't wait to see the Other Boleyn Girl when it premieres in theaters this Friday–and not just because it stars Natalie Portman and Scarlett Johansson. We're also dying to see the costumes! PEOPLE caught up with Portman at the Alberta Ferretti-sponsored private screening last night, and got the scoop on how it felt to wear dresses fit for a queen. "It was incredible!" says the Ferretti-clad actress. "It definitely makes you feel more regal when you're in this 'queen's wear.' But there is also the comedic side; you can't really eat lunch and you can't fit into the bathroom in your trailer." Luckily for the film's female stars, the movie was set pre-corset times. Still, says Natalie, "you're tied in there pretty tight." Portman's off-screen style of late has been just as regal as her character's. While promoting the movie, the actress has worn everything from Christian Lacroix Couture to 3.1 Philip Lim. Among them all, though, Natalie says her favorite–so far–was a blue lace Rodarte dress. "It was so unbelievable and so delicate," she explains. "The necklace was beautiful too. It was made out of this mesh material and could be destroyed so easily." Check out our full gallery of Natalie and Scarlett's chic Boleyn premiere style here. Then be on the look-out for those gorgeous costumes and more press-tour dresses in the weeks to come!