Would You Wear Horizontal Stripes Like Cameron Diaz?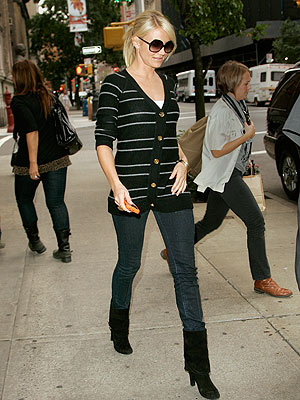 jackson Lee/Ahmad Elatab/Splash new online
For years it's been touted as the number one rule for dressing slimmer: avoid horizontal stripes. But stars all over size-obsessed Hollywood have been sporting it recently on shirts, tees — and even full dresses. Since we love the look on the celebs like Cameron Diaz, Jessica Biel and America Ferrera, featured in our new Stars in Stripes gallery, we're really considering adding it to our spring wardrobe with a sailor shirt or two. But we want to know what you think! Tell us: Would you wear horizontal stripes?