Would You Accessorize for the Beach Like Eve and Fergie?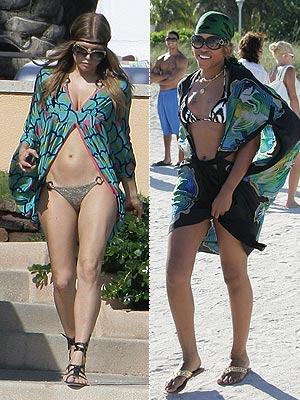 VO/JC/Flynet; Ralph Notaro/Splash News
We've seen stars get decked out for a day at the beach before — remember Mariah's bikini bling? — but Fergie and Eve caught our eye this week with their super-styled outfits. From ornate sandals to brightly patterned cover-ups to foreheadbands and head scarves, these two sexy singers just kept piling on the accessories! We love adding a cute pair of flip flops and a great beach bag to our swimsuits, but these two looks seem a little overdone for a fun day on the shore. But we want to know what you think! Tell us: Would you get this "dressed-up" for the beach? Do you think Eve and Fergie look just right or a little too much?