Rock the Vote Like Gossip Girl!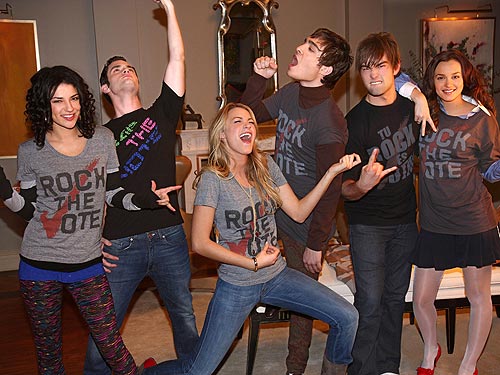 Eric Liebowitz/ The CW
We've already seen Halle Berry show her support for Barack Obama in style, and now the cast of Gossip Girl is joining the political fray by urging voters to rock the vote! Blake Lively and her stylish co-stars are rocking this T-shirt by Society and now you can too! Click here to buy a Rock the Vote t-shirt for yourself at shopkitson.com,$38, and click here to register to vote at rockthevote.com.