Britney Spears Loves her Primp Hoodies!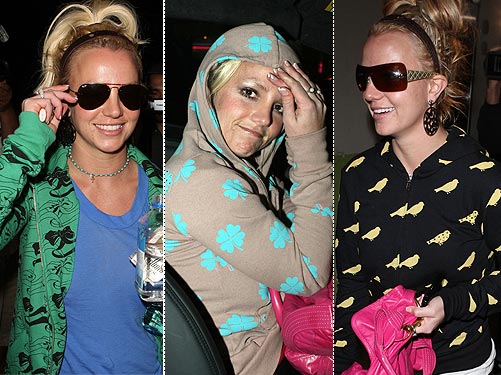 VO/JC/Flynet; INF(2)
Britney Spears may be gaining quite a reputation for erratic behavior, but she's making her loyalty to celeb-fave T-shirt line Primp well known. While keeping up her daily routine of shopping and dining out, the singer stays cozy in her super soft Primp hoodies. We do have to say that we find Britney's Primp hoodies pretty adorable — we've spotted them on Hayden Panettiere and Katherine Heigl too. We found all of Britney's favorite hoodies for you to keep comfy in too.
Get Britney's Primp Hoodies:
Ribbon Hoodie in Green, $160, revolveclothing.com
Clover Track Jacket (Katherine Heigl has this one too!), $66, shopbop.com
Baby Chick Hoodie, $120, stylerunway.com