The Power of Diamonds: Celine Dion's $32,000 "Thank You"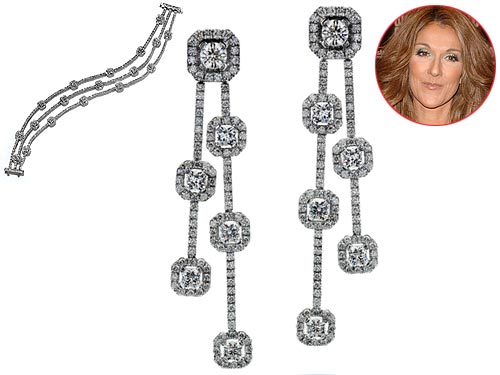 courtesy Repertoire; Alpha/Landov
How do you let a megastar performer know how much you appreciate her 700 sold-out shows that brought you a reported $400 million? With diamonds, of course–and lots of them! After an emotional Celine Dion took a final bow following her "A New Day" show in Las Vegas this weekend, producers were waiting backstage to gift the singer with more than $32,000 worth of Hearts On Fire diamonds from DeJaun Jewelers in Sherman Oaks, Calif. The sparkling gratitude: Diamond-drop earrings featuring 3.39 carats of diamonds (worth more than $11,000) and a three-strand 8-carat bracelet (worth $21,000). For when a thank-you card just won't do. . .