Spice Girls' New Costumes: Love 'Em or Hate 'Em?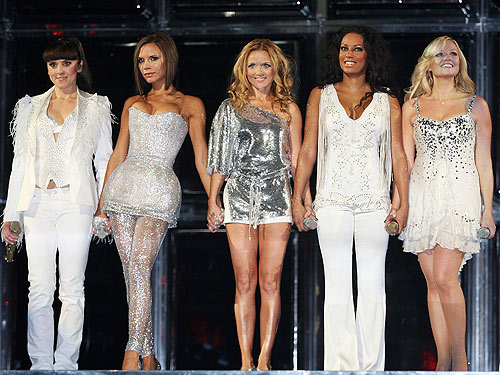 MJ Kim/Spice Girls LLP/Getty
After months of anticipation, the Spice Girls played the first show of their sold-out concert tour to a thrilled audience of thousands, including Spice husband David Beckham. While we weren't one of the lucky ones to see the concert, we've still fixating on their costumes — the ladies are all dressed by Roberto Cavalli in coordinating arrays of metallics, from bronzes to glittering platinum and white. We love seeing the Spice Girls in more fashionable and mature styles than in their '90s heyday, but we can see how some of the more outrageous looks could be missed. We want to know what you think! Tell us: What do you think of the Spice Girls new costumes? Love their sophisticated new style or hate them and miss the gold old days?