Bid on Jessica Simpson's Uggs for Charity!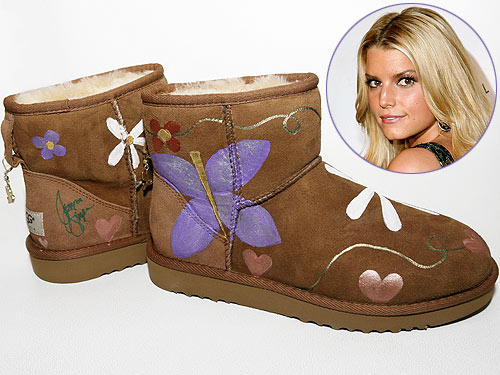 Soul Brother/FilmMagic
Sure, Jessica Simpson may have her own clothing and accessories line — but now the singer is getting creative with an existing brand, UGGs. Simpson is just one of 22 celebrities drafted to custom design and decorate the comfy boots to benefit St. Jude's Research Hospital. Fellow stars like Penelope Cruz, Liv Tyler and even Matthew McConaughey are getting in on the crafty action, too. Meanwhile, you can bid on the shoes — with all the proceeds go to St. Jude Children's Research Hospital — during the online auction, which will run through December 14th. Bid here and let us know which pair are your favorites.