Would You Wear an Oversize Necklace like Sarah Michelle?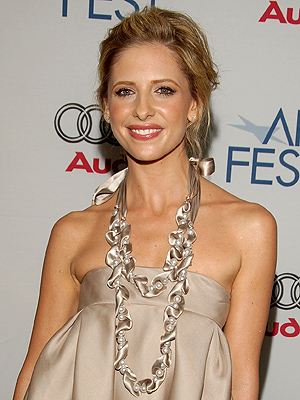 Mark Sullivan/WireImage
We love the gorgeous silk and pearl Lanvin necklace that Sarah Michelle Gellar wore to the premiere of her new movie, Southland Tales. The show-stopping piece pulls together her elegant red carpet look, but we think it would look just as fresh and sexy at a holiday party with a simple black dress. Statement pieces like this might seem tough to work in to your wardrob, but you can pull it off too! Just make sure to pair an attention-grabbing necklace with an open, simple neckline and balance out the oversize piece with subtle studs or bare ears. Tell us: Would you wear a larger-than-life necklace?