Ashlee, Hayden, Lauren and More Auction Off Their Most Fashionable Pieces!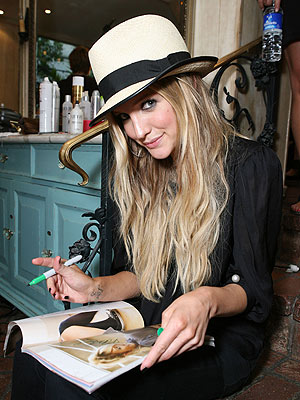 Alexandra Wyman/WireImage
Seventeen magazine has picked theire most fashionable stars of 2007, including Jessica Alba, Ashlee Simpson, Rihanna, Hilary Duff, Lauren Conrad, Vanessa Hudgens, Mary Kate & Ashley and Hayden Panettiere. All these fashionistas and more have joined Seventeen to auction off their most fashionable items on ebay.com to benefit the Make-a-Wish foundation. Place your bids on a fedora from Ashlee Simpson, Gucci boots from Pink that were worn in concert, a Giorgio Armani tote from Jessica Alba, and an entire outfit from Hilary Duff's closet. And from recent Seventeen photo shoots you can bid on Hayden's Julie Haus dress, Rihanna's Moschino Cheap & Chic dress, and a personally selected look from Lauren Conrad's own fashion line! Now that is star style. The auction will run from November 15th until November 25th so be sure to place your bids soon!Click here to view all the items and to start bidding!