Stars Design Shoes for a Cause!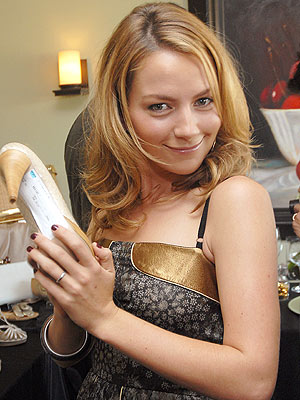 Stefanie Keenan/Getty
A-list actresses may know how to shop for their Louboutins and Manolos, but can they design their own pair of pumps? They sure tried at Rodo's Second Annual "Every Girl's Dream" event, a unique opportunity for celebrity guests to create a couture RODO shoe while giving back. Designers for the day included actresses such as Becki Newton, Melissa George, Ana Ortiz, Rachael Leigh Cook, Lisa Edelstein, Natasha Henstridge, Maggie Grace, Dania Ramirez and Perry Reeves. The stars chose from over a dozen different styles to design using actual Rodo fabrics, colors, gem stones — even chosing the type of heel their shoe had. All shoes designed by celebrities and on their behalf will be judged come December, and the most creative shoe will make it into production with the net proceeds from the sales of this couture shoe donated to the celebrity's charity of choice. What could be better than gorgeous shoes and doing good?
Tell us: Would you snag a celebrity-created shoe? If so, which A-list actress could be your cobbler for a day?