Is David Beckham Stylish or a Little Over-Styled?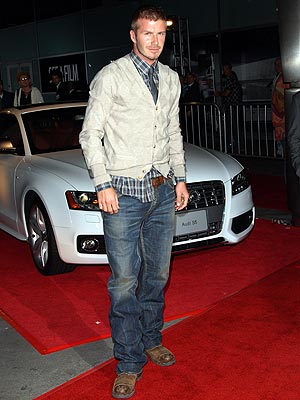 Debbie VanStory/iPhoto
We love that David Beckham is never afraid to experiment with his style, whether it be his famously evolving hair or bold fashion statements. And true to form, Becks made a fashionable appearance at the Lions for Lambs premiere in Los Angeles last night, but he almost looked too stylish for our taste. It's the artfully half-tucked in shirt with perfectly shrunken cardigan that makes us pause — don't get us wrong, this soccer star looks good no matter what's he wears. We just can't help wishing his outfit was just a little less studied. . .but we want to know what you think! Tell us: Does David Beckham look perfectly stylish or a little over-styled to you?