The Scoop on Paris Hilton's New Fragrance!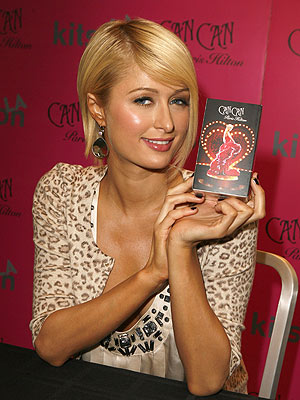 JEFF VESPA/WIREIMAGE
Not just content with a clothing line and three fragrances under her belt, the heiress one-upped herself with a fourth original scent. PEOPLE caught up with Paris Hilton at Kitson boutique for the L.A. launch party where she revealed the inspiration for Can-Can. "I've always loved Moulin Rouge. I love that whole theme and the Can-Can dance is part of that. I thought it would be fun doing the campaign, the photo-shoot and everything in that style." So what does the Can-Can smell like? "[It's] a little more sophisticated. Still young and fun and flirty in the same way, but this one is more mature." Get your own bottle of Paris Hilton's Can-Can, $55, at shopkitson.com. And, look out for Paris's shoe line coming out next month. The burgeoning business woman tells PEOPLE, "They're really cool and totally my signature style. The bottom of the whole shoe is pink and has my name in it! [They're] really comfortable shoes that you can wear anywhere." Tell us: Do you own Paris's fragrances?