Dyanne Belle Gives Breast Cancer Patients Hope!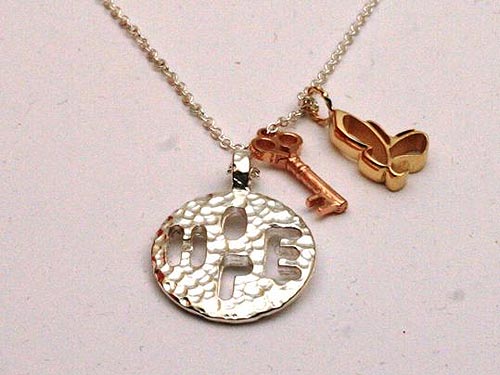 Courtesy dyannebelle.com
Jewelry designer Dyanne Belle has specially designed a necklace to support breast cancer awareness month — the Necklace of Hope features a sterling silver circle hope charm, 14k rose gold key charm and 14k yellow gold butterfly charm on a silver chain. All the proceeds from the $120 necklace go to Share, a not-for-profit organization that offers survivor-led support to women with breast or ovarian cancer, their families and friends. Katherine Heigl has shown her support and purchased one of Dyanne Belle's hope necklaces — and you can too! Get your own at dyannebelle.com and give someone with breast hope.