Would You Wear Alicia Keys's Green Eyeshadow?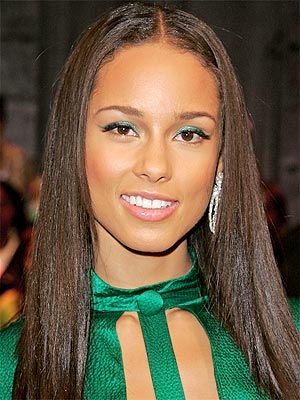 Bryan Bedder/Getty
We often color-coordinate our bags and shoes — sometimes, we even throw in a matching belt. Alicia Keys took that idea a step further and matched her shimmering eyeshadow to her kelly green dress. We think Alicia always looks gorgeous, but this look may have taken the whole matchy-matchy thing a little too far for our taste. Tell us: Would you match your eye makeup to your outfit? Do you do it on a regular basis?
Want your answer to appear in print? To have your comment considered for the next issue of PEOPLE's StyleWatch, please INCLUDE your first name and last initial, your age and your hometown/state.