Jennifer Connelly's Balenciaga Outfit: Love It or Hate It?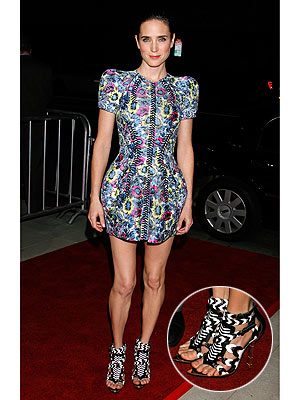 Jeffrey Mayer/WireImage(2)
Jennifer Connelly has never been the kind of actress to shy away from tough roles — or tough clothing choices. We've spotted the Reservation Road star in Balenciaga before, even as recently as Monday night. But we were still a little startled by her choice of outfit for the film's L.A. premiere last night — her fresh-off-the-runway square shoulder Balenciaga dress and woven sandals with gold heels are certainly the cutting edge of fashion, but are these looks better left on the runway? Jennifer told PEOPLE at the premiere that she picked her outfit because "I really liked it. He's my favorite designer. I think he's fabulous." Tell us: What do you think of Jennifer Connelly's outfit? Do you love the daring avant-garde fashion or is it just too much?