What Do You Think of Beyonce's Turban?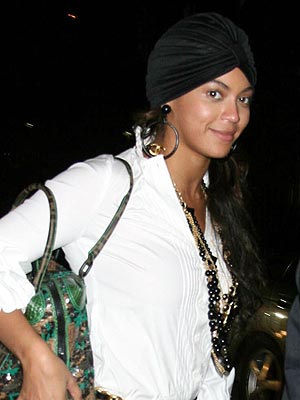 D.Maryannakis/ Johns PkI/ Splash News Online
Beyonce's got a glamorous style that suits her booming voice, sexy dance moves and curvy figure perfectly. But could she be taking the whole "diva" thing a bit too far with her newest accessory — a black satin turban? We saw stars like Ashley Olsen and Demi Moore try out turban-inspired headbands earlier this year, and that was a little much for us. On Beyonce, a full turban for a dinner out seems excessive for such a naturally stylish star. We want to know what you think! Tell us: What do you think of Beyonce's turban?