Would You Wear a High-Waisted Skirt Like America?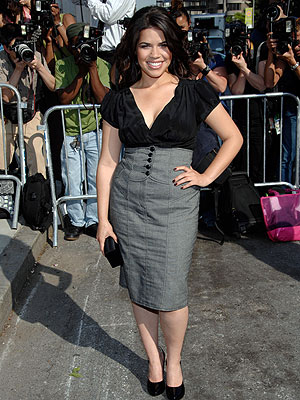 Lawrence Lucier/FilmMagic
With her curvy shape, America Ferrera really works this 40's inspired glam look. But she's not the only one star who's loving high-waisted pencil skirts — we've spotted everyone from Victoria Beckham to Kate Walsh donning it. Unlike high-waisted jeans (which are tough on many body shapes), these sexy numbers are universally flattering and actually slim down your silhouette. Just remember to wear it with stilettos, wedges or high heeled boots. The longer your leg appears, the better. Tell us: Is this a trend you would try?
Want your answer to appear in print? To have your comment considered for the next issue of PEOPLE's StyleWatch, please INCLUDE your first name and last initial, your age and your hometown/state.