Get A Trendy Vita Bracelet To Benefit Breast Cancer!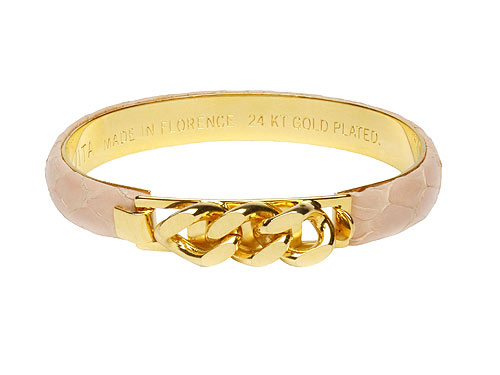 courtesy revolveclothing.com
Celebrities like Jessica Alba and Hayden Panettiere love Vita's chain link faux snakeskin bands. Not only do Vita's trendy bangles go with everything, but they come in all different shades from bright orange to deep purple. If you haven't already snagged a Vita bracelet, now is the perfect time to do so. In honor of Breast Cancer Awareness, Vita has teamed up with RevolveClothing.com to offer a light pink 24 karat gold plated bracelet. From each $66 sale, $44 will go to Susan G. Komen for the Cure with a guaranteed minimum donation of $10,000. What better time to jump on a trend? Get your Vita Breast Cancer bracelet at revolveclothing.com.