Would You Wear Ashley Olsen's Christian Louboutin Bag?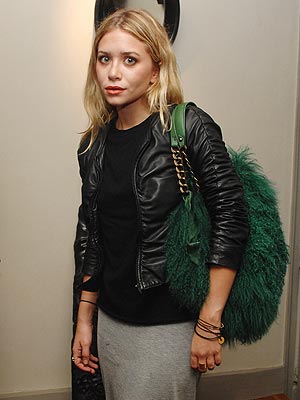 Nicolas Khayat/ABACA
When we first asked you if you would wear this furry alpaca satchel by famed shoe designer Christian Louboutin, all of you opted to leave it on the self and one of you even predicted that an Olsen would buy it. Well, you were right! After a day of shopping in Paris with sister Mary-Kate, Ashley Olsen attended a party in honor of Christian Louboutin and added a hint of color to her long grey skirt and black leather jacket with one of his creations–in bright green! The standard brown was bad enough, but now the fuzzy bag really comes to life in this brighter hue and looks even more like a character out of 1980's children television show, Fraggle Rock. Tell us: What do you think of Ashley's green bag? Do you like this color better? Would you wear it now?