Would You Wear These Marc By Marc Jacobs Boots?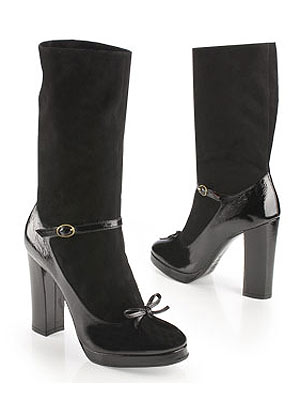 courtesy eluxury.com
At first glance we thought that these were socks inside a pair of Mary Janes, but then we realized that it was a whole boot. Even with the huge Mary Jane trend going on, we're still not sure what to really think about these Marc by Marc Jacobs shoes. Tell us: Would you wear them?
Grab a pair for the fall at eluxury.com for $725.