What Makes You Feel Sexy the Instant You Put It On?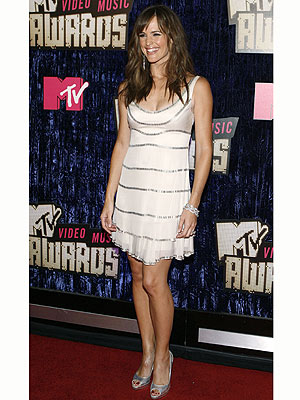 Matt Sayles/ap
Whether you're lucky like Halle Berry and look hot in anything or know how to sex it up when necessary like Jennifer Garner (at this week's VMAs), we want to know what clothing or accessory item brings out your inner seductress. For us, it's a draw between a low cut cami with lace trim paired with skinny jeans and a body-hugging strapless dress paired with killer stiletto heels. Tell us: What dress, pants, shoes or top makes you feel instantly sexy every time you wear it?
Want your answer to appear in print? To have your comment considered for the next issue of PEOPLE's StyleWatch, please INCLUDE your first name and last initial, your age and your hometown/state.