Would You Wear Multi-Colored Vests Like Mischa, Jessica and Sienna?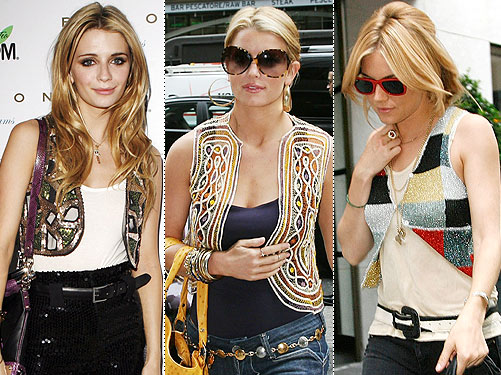 Jeff Vespa/WireImage; inf; Roger Wong/INF
Vests made a comeback last fall — and from menswear-inspired to open cropped styles, we thought we'd seen them all. But then some fashion-forward stars have come up with a new twist on the wardrobe staple — cropped, multi-colored vests. From Mischa Barton's all-sequined number to Jessica Simpson's bright macrame version to Sienna Miller's metallic patchwork, the trend seems to be taking hold of some pretty stylish women! Besides the cropped length — which is tough for most women to pull off — there is something about these that seems more costume-y than retro-cool. But maybe that's just us! Tell us: Would you wear these multi-colored vests? Is this a trend you want to try?