Tim Gunn Returns To TV With His Own Show!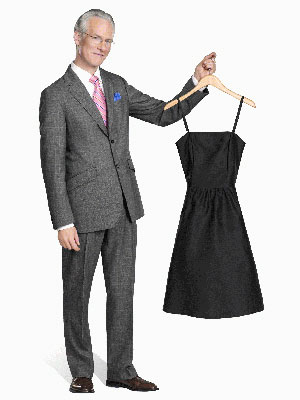 Bravo
Tim Gunn quickly became our favorite fashion guru with his witty jokes and fatherly encouragment on the beloved Project Runway. Then he gave us advice in his book Tim Gunn: A Guide to Quality, Taste & Style — and now Tim is hitting the small screen again in his self-titled show "Tim Gunn's Guide to Style," premiering on Bravo tonight. Along with supermodel Veronica Webb, Tim enters women's closets and helps them find their own personal style. At the Entertainment Weekly and Bravo TV party thrown in his honor, Tim tells PEOPLE that "it's not an intervention. The woman we work with have self-declared they need help, and Veronica and I come to the rescue." And because it's Tim, it's not all tough love. "We have a whole dialougue about who are you, what do you do, how do you want people to perceive you." Don't worry, he's not abandoning Project Runway either. Tim tells PEOPLE that "We have almost done all of season four, and it's phenomenal. It is the most phemonal season yet — the most talented group of designers and the best level of execution." We can hardly wait!
Watch a clip of Tim's new show bravotv.com then tell us: Are you going to tune in to watch Tim Gunn's new show? Or are you waiting to catch the style expert back on Project Runway?