Would You Wear These Y-3 Boots?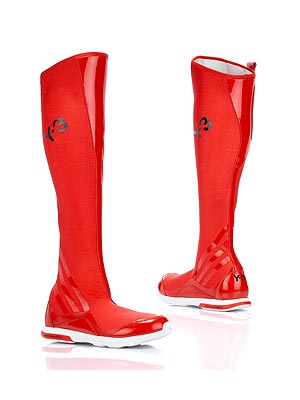 Courtesy of eluxury.com
These Y-3 poppy red nylon upper boots look extremely futuristic. It reminds us of something you would see in a sci-fi flick. Do you see them in your future? Tell us: Would you wear these?
Slip on a pair for $360 at eluxury.com.