Do You Like Becks Better Sporty or Dapper?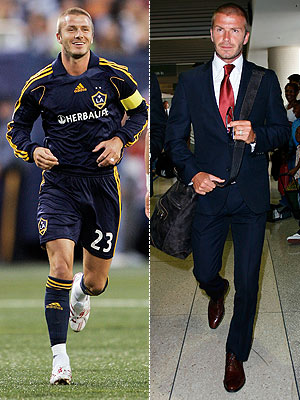 Team Beckham/Splash News Online/Anthony J. Causi/Splash News Online
We admit, we think David Beckham looks good in just about anything. He is one of those rare guys that can effortlessly switch between casual street clothes to soccer uniform to designer suits — and still make us swoon in all of it. Though the soccer star usually keeps it casual for airport trips and lazy days, upon arriving to New York City the Brit was decked out in a dashing suit and a man bag! Maybe he was taking some fashion flying tips from his always stylish wife, Victoria. Tell us: Do you like Becks better dressed up or sporty?