Would You Wear This Tarina Tarantino Necklace?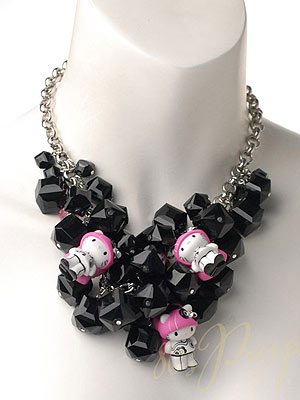 Courtesy 80spurple.com
Tarina Tarantino took Hello Kitty, a classic cartoon figure, and turned her into a modern 3D piece of jewelry. However, could it be too modern for our tastes? Tell us: Would you wear it?

Need to have this mod mascot waterfall necklace? Get it at 80spurple.com for $275.