Would You Wear Shorts as Short as Hayden and Cameron?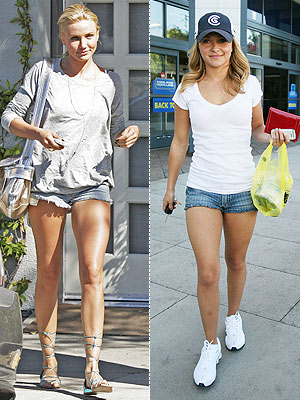 Crollalanza/Troy/Wenn; DEAN/GABO/MATINGAS/BAUER-GRIFFIN
With the explosion of minidresses, celebrities like Amanda Bynes have been showing off their fabulous toned legs. But those dresses seem almost modest compared to some of the short shorts we've been seeing on stars lately. Recently we spotted Hayden Panettiere and Cameron Diaz sporting some eye-poppingly short shorts around town. As hemlines seem to be going higher and higher, we can't help but wonder how short is too short. Tell us: Would you wear shorts this short? Do you like them on Hayden and Cameron?