Would You Dye Your Hair Like Joss Stone?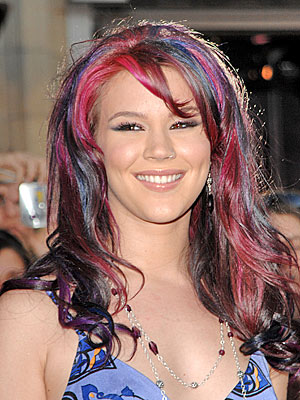 Jorge Rios/Iphoto
Lots of women, including us, attempted at-home dye jobs with the aid of Cherry Kool-Aid or Manic Panic in a rebellious moment. But for the most part, as we grew up, we settled for more sensible, occuring-in-nature hair colors. Joss Stone looks pretty cool with her fuchsia and blue highlights, but it's not exactly like she's working at a 9-to-5 desk job. We want to know: Would you try brightly-colored highlights? Do you like the look on Joss?
Want your answer to appear in print? To have your comment considered for the next issue of PEOPLE's StyleWatch, please INCLUDE your first name and last initial, your age and your hometown/state.