Exclusive Deal: 20% Off Pierce Jeans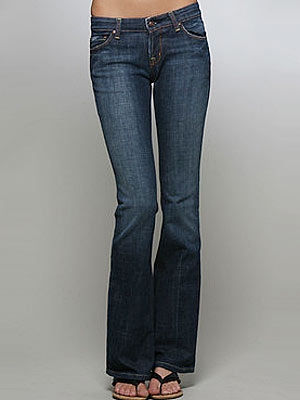 Courtesy couturecandy.com
Not only are Pierce jeans fashionable and comfortable, but they always give back. 50% of their profits go to children's charities with this year's choice being Kids of Kilmanjaro. Stars like Angelina Jolie, Reese Witherspoon and Halle Berry support the line. Get 20% off all Pierce Jeans at couturecandy.com with the promo code PEOPLEPIERCE and get free shipping! Offer expires August 26th, 2007.
What we love from Pierce Jeans at couturecandy.com now:
Monterey Justin bootcut jeans, $149. With discount, $120.