Would You Wear Cameron's Big Chanel Bag?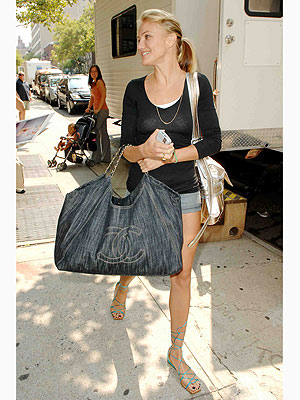 Humberto Carreno/startraks
Stars carrying oversize bags is nothing new — from Jessica Simpson to Mary-Kate Olsen to Nicole Richie, big bags have taken over Hollywood. So it says a lot when a hefting bag stops us in our tracks. We cannot stop staring at Cameron Diaz's Chanel denim bag — it's practically big enough to be a suitcase (and at $1395, that wouldn't be a bad way to make the most of it!). Her Pierre Hardy metallic saddle bag, worn on her other arm, is a lot more our speed. But we want to know what you think! Tell us: Would you wear Cameron's denim Chanel bag? Do you wear bags that big?