Supporting Big Bird with Beauty Products!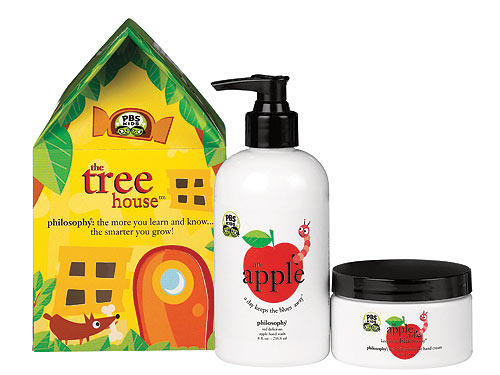 courtesy of Philosophy
Do you know how to get to Sesame Street? If you're like us, you have fond childhood memories of watching PBS shows like Mister Rogers, Reading Rainbow and of course, Sesame Street. PBS, short for Public Broadcasting Service, is a non-profit organization that relies on donations, mostly from viewers. One of our fave beauty brands, Philosophy, has decided to lend a hand in the fundraising efforts by teaming up with PBS to create "The Tree House Kit". The adorable box, adorned with characters from PBS Kids shows, holds two mini tubes of deliciously scented "An Apple a Day" hand wash and hand cream. What could possibly make this set even sweeter? 100% of the net proceeds from its sale will be donated to PBS. You can purchase The Tree House for $25 at philosophy.com.