Ad Campaign Alert: Brooke Shields for New York & Company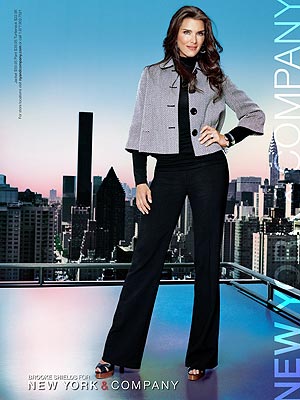 courtesy New York & Co.
Brooke Shields is coming full circle this fall — from her iconic beginning as a Calvin Klein model to her new campaign for New York & Company. Coinciding with her fashionable new tv show, Lipstick Jungle, Brooke is appearing in ads for the affordably priced fashion line. Brooke enthuses, "As a working woman and mother, I feel like I can relate to the New York & Company customer. It's wonderful to have the opportunity to represent this brand. Truly, I'm honored." And don't be surprised if you see the star wearing clothes from the ad campaign on the street — she left the ad campaign shoot with multiple pieces, including the 7th Avenue pant, $40.