Would You Wear This Kate Moss Necklace?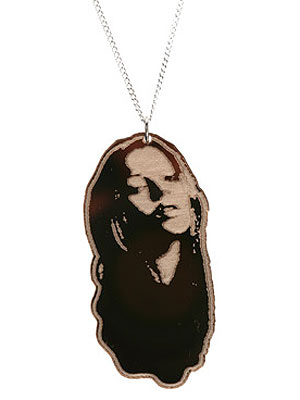 courtesy urbanoutfitters.com
Sure, rock t-shirts are pretty common, but would you ever wear a necklace with your favorite celebrity's face on it? Alex & Chloe seem to think so with their new Kate Necklace, featuring Kate Moss. Talk about dedication. While we love Kate's TopShop collection and her trendsetting style, is she really medallion-worthy? Tell us: Would you wear this necklace?
Want it? Get it at urbanoutfitters.com, $54.