Isla Fisher Glows on the Red Carpet!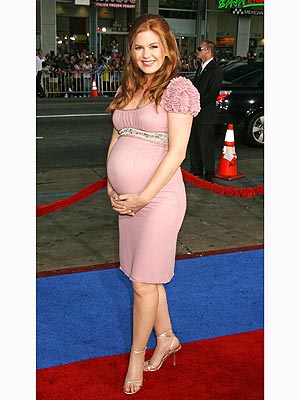 Russ Einhorn/Splash News online
After a few months of all of us playing the guessing game, Isla Fisher is now unmistakably pregnant — with a baby Borat, no less! (Sacha Baron Cohen is Isla's fiancé.) So when she hit the red carpet of her new film Hot Rod, co-starring Andy Samberg, we couldn't stop staring at her baby bump and how generally fabulous she looks. The mom-to-be is so small that she is still wearing non-maternity wear — in this case, a lovely pink Dolce & Gabbana dress that only had to be let out a tiny bit to accomodate her growing tummy. Now that Naomi Watts has finally given birth, Isla is definitely stepping into her shoes as the stylish pregnant Aussie actress. Can't wait to see more of her in the coming months!