Wilmer Valderrama Turns Designer!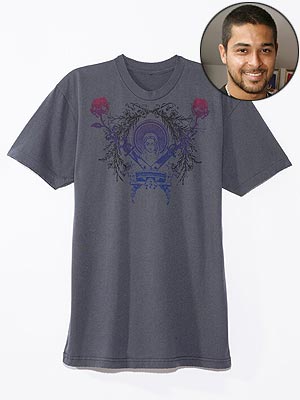 Rossa Cole/Splash News online
Add Wilmer Valderrama to the list of celeb designers — the heartthrob has just launched a casual menswear line called Calavena for stylish guys looking to find trendy, fashionable pieces. "I'm excited to use this platform to express my creativity," says the first-time fashion designer. "There aren't enough things that men can wear as an everyday piece and be proud of and think this is something that we invested our money in and look good in." Calavena features premium denim, embroidered hoodies, super-soft thermals and distressed tees. "I wanted a clean look and sophisticated cuts fit that men would feel comfortable in." Hopefully, his female fans won't be left out for long. "I have a 19-year old sister and a 26-year old sister who are a little upset with me because I haven't thought about the women's line," he admits. "I want to do very sexy, sensual cuts that highlight the best features of a woman"s beautiful body. That's on the drawing board." For now, get items for your guy like this Guadalupe T-shirt, $78 at shopkitson.com.