Get Halle's Dress -- On Sale!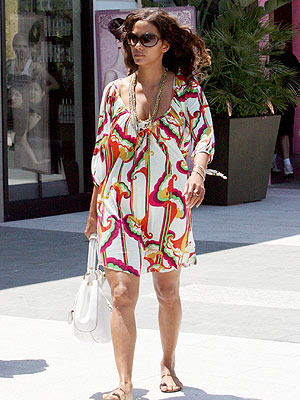 sunset/celebrity babylon
Halle Berry always looks effortlessly chic on her off-time, with an array of perfectly summery dresses for running errands. Last week, she hit the hot streets of L.A. in another winner, this brightly printed T-Bags tunic. And the best part is that not only is the dress available online for us to buy, but it's on sale right now! Get your own T-Bags dress like Halle's, reduced from $215 to $150 at activeendeavors.com. Or get a similar style at wetseal.com for only $25.