What Will Be Your Biggest Splurge for Fall?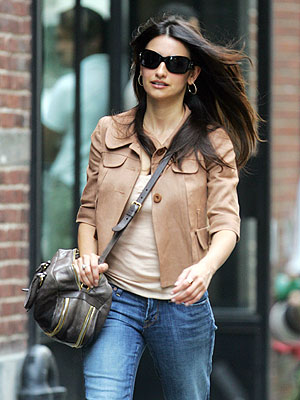 INF
Celebs can and often do drop big bucks to score the hottest fashion items before anyone else. We recently spotted Penelope Cruz in N.Y.C carrying a gorgeous bag from Prada's fall collection — the Glacé Zippers Bag which retails for $1,350. Now most of us don't have Penelope's budget, but there is always that one item that you'll scrape all your change together to get each season. In the August issue of StyleWatch (on newstands now), we asked you to tell us the one item you'll splurge on for the fall. And we really want to know. Tell us: What will be your big fall purchase? Will it be a great bag, a well-tailored winter coat or a pair of killer heels?
Want your answer to appear in print? To have your comment considered for the next issue of PEOPLE's StyleWatch, please INCLUDE your first name and last initial, your age and your hometown/state.